While it may be considered an "old school" means of communication, door-to-door leaflet distribution is still a highly effective method of marketing in the U.K. In fact, according to the Direct Marketing Association in London, receiving a mailing at your door seems to have a significant impact on consumers – with 89% of them recalling having received a leaflet or flyer at their home.
Tracking walkers

Based in Canterbury, Kent, Logiforce offers promotional distribution of flyers, samples, pamphlets and the like across the South of England and East Anglia. Clients range from law firms and real estate agents to restaurants and home maintenance companies. With a mobile staff of anywhere from 60-90 independent contractors on the clock at any given time, Logiforce has the dubious task of keeping track of all of them. Company Director, Ilko Tsanev, explains, "Employees were expected to send a text to a dedicated number, upon punching in and punching out. It was a rather low-tech system."
Attention please!

In order to achieve the goal of providing quality distribution amongst a wide coverage area in an accurate and timely manner, Tsanev knew that a more robust employee time tracking system was a must. He researched a host of mobile timekeeping companies and participated in free trials of their products, which ultimately resulted in disasspointment. He explains, "There were lots of technical issues and most were simply unable or unwilling to customize their systems to meet our company's needs." One year ago, Tsanev found that personal attention with Timesheet Mobile.
"For a unique company like Logiforce, we were able to take some of our existing features and personalize them to create the type of system that accurately accounts for their mobile contractors and simplifies the way in which that enormous amount of
data is compiled and sorted."
- Eric Reed, VP of Business Development, Timesheet Mobile
For example, Logiforce distributes to hundreds of postal sectors on a daily basis. Given that extremely widespread area, utilizing Timesheet Mobile's geofencing capabilities would be virtually impossible. Instead, Logiforce is able to use the Task Assignments feature – importing each postal code as a "task" – grouping jobs by their location. From there, Tsanev is able to locate each contractor on the real-time map, as GPS data indicates where they are when they start and stop their jobs.
"Timesheet Mobile has provided us with the quality control we needed. Productivity has soared and we're definitely saving a lot of money ... at least a few hundred pounds per week. We're able to feed those saving back to our customers and provide the best quality of service.
It's just incredible."
-Ilko Tsanev, Logiforce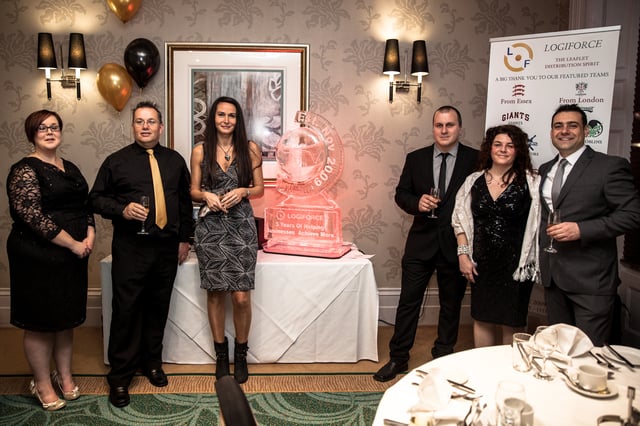 Delivering quality
The ability to accurately track the hours and locations of on the clock employees means being able to deliver real-time information to customers and vendors – ensuring on time (practically up-to-the-minute) delivery. Cloud-based employee time tracking has proven to be a game changer for Logiforce. Tsanev agrees, "If you need to know where your field workers are and you need to improve their efficiency, you need Timesheet Mobile."