Guest post by Laura Nelson, Director of Marketing, Broadly.com
Consumers are increasingly relying on the information that they find on Google and in online reviews to evaluate and choose businesses just like yours. In fact, according to research conducted by BrightLocal, 88% of people trust online reviews written by other consumers as much as word-of-mouth.
Whether you like it or not, your customers are writing about you on Google, Facebook, Yelp, and other review platforms. Do your business's reviews help you stand out as the preferred choice in your area? Or do they give prospective customers a reason to call your competitor?
I know that it can be frustrating or scary to face this feedback, and you may already know from experience that not all reviewers play fair. However, you need to pay attention. What's more, you need to get proactive and become part of the conversation.

With the right strategy and mindset, you can request customer feedback and leverage online reviews to positively benefit and grow word-of-mouth for your business. Here's how:
Create a Strategy to Collect Customer Feedback
As a five-star business, you need to implement a system to thank your customers and ask about their experience with your business. Are they satisfied with the service you've provided? Or…. is there a lingering issue that you need to fix? You won't know either until you ASK. This needs to be an automatic part of wrapping up a service.
I will admit – asking for feedback can be scary! If you haven't done this before, you may feel nervous to try. You might be thinking…. What if they say something bad? What if I'm putting the idea the idea to complain in their heads? What if I'm bothering them by asking? These are all valid concerns.
However, you need to push aside your fears. Signal to your customers that you care by asking them for honest feedback. The good news is that if you're running an honest business and offering a good service, then the majority of your customers are satisfied. If you make it easy enough for them, you'll get five-star feedback on Google, Facebook, Yelp, or elsewhere. Five-star feedback will, in turn, help your business learn and grow.
Improve Your Customer Experience

When you make a point of reading your reviews on a regular basis, you will gain a better understanding of how your customers perceive your business. You will learn more about what your customers love, and you might also identify opportunities for improvement. Neutral and negative reviews reviews, for example, could alert you to fix lingering issues before they become larger problems.
As a best practice, I recommend that you respond publicly to each of your reviews. The habit of responding to reviews – whether they're positive or negative – lets your customers know that their feedback and patronage are appreciated. A quick "thank you" may be all that's needed for a positive review. A negative review often requires a more nuanced reply and an offline follow-up with the customer directly. Prospective customers notice that you value their feedback and business.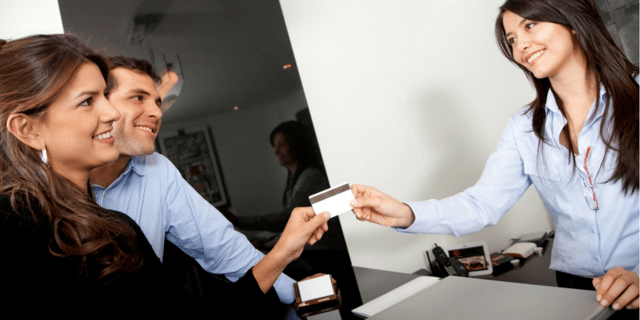 Recognize Your Employees
Your happy customers may sometimes call out employees by name in positive online reviews. When one of your employees is mentioned in a great review, I recommend that you share the customer's feedback with your team in a staff meeting or otherwise, and let that employee know that they're appreciated. This kind of public acknowledgment reinforces good behavior among your staff members and crew, and may also show others how they can positively affect the customer experience.
Market Your Business and Attract More Customers
Your happy customers are your best advocates, so let them do the talking! Include content from great customer reviews on your marketing materials, and consider streaming great customer reviews on your website as well. If done properly, reviews can help improve your website's ranking on Google and other search engines. Be sure to cite the source of or link back to these reviews, so that prospective customers can verify that these testimonials are authentic and trustworthy.
When you promote great reviews online or otherwise, you're signaling that reviews and feedback are important to your business. As a result, new customers may be inspired to return to Google, Facebook, Yelp, and elsewhere to write about their experiences.
These are just a few of the ways that you can leverage a customer feedback system and online reviews to benefit your business. Broadly has built a system for generating online reviews in an easy and cost-effective way, and also helps you keep negative feedback offline. To learn more, visit https://broadly.com.