The Timesheet Mobile family has sadly watched the devastation wrought by Hurricane Michael that brought devastating flooding, strong winds and storm surge to the coast of Florida on October 10th. We extend our deepest sympathy to all of those who have lost family members and have been affected. Insurance losses due to Michael are estimated between $8-11 billion. As you rebuild, we offer our full support to our colleagues and customers in the region. If you are a homeowner impacted by Hurricane Michael you can find assistance resources here.

The construction industry will play an important role in helping home owners and businesses affected in the wake of the disaster. There are also a number of things to keep in mind when you're working in a disaster zone. Here are some things to consider if you plan to be professionally involved in the clean-up and/or rebuilding effort.
More manpower needed
According to the Federal Emergency Management Agency's (FEMA) website, "FEMA's goal is to seek local companies within the disaster area for goods and services related to a specific disaster when practical and feasible." The policy is the result of a law called the Stafford Act, passed by Congress in 1988, that aims to systematically assist state and local governments in aiding citizens following a natural disaster.
It's clear that local contractors and organizations alone will not be able to shoulder the burden of the recovery from these hurricanes. Out-of-state companies are already heeding the call to meet the massive demand.
FEMA contracts
Out-of-state construction firms looking to provide support need to be eligible for a FEMA contract. To do so, your firm has to register with the System for Award Management (SAM), which has replaced the Debris Removal Contract Registry.
While it is free to register with SAM, it may take quite a bit of time and paperwork. For that reason, you may want to consider registering via a private "professional registry service" that will charge a fee to get you set up with SAM. Make sure, however, that any company offering such a service is legit. If you don't know anyone who has used it, get in touch with FEMA to confirm that the service is authorized to do business.
The Department of Homeland Security website makes it very easy to identify contracting and subcontracting opportunities that your firm might qualify for. You can search a list of contracts based on budget and scope of work.
When in doubt about programs and permits, your best bet is to contact the Florida Division of Emergency Management.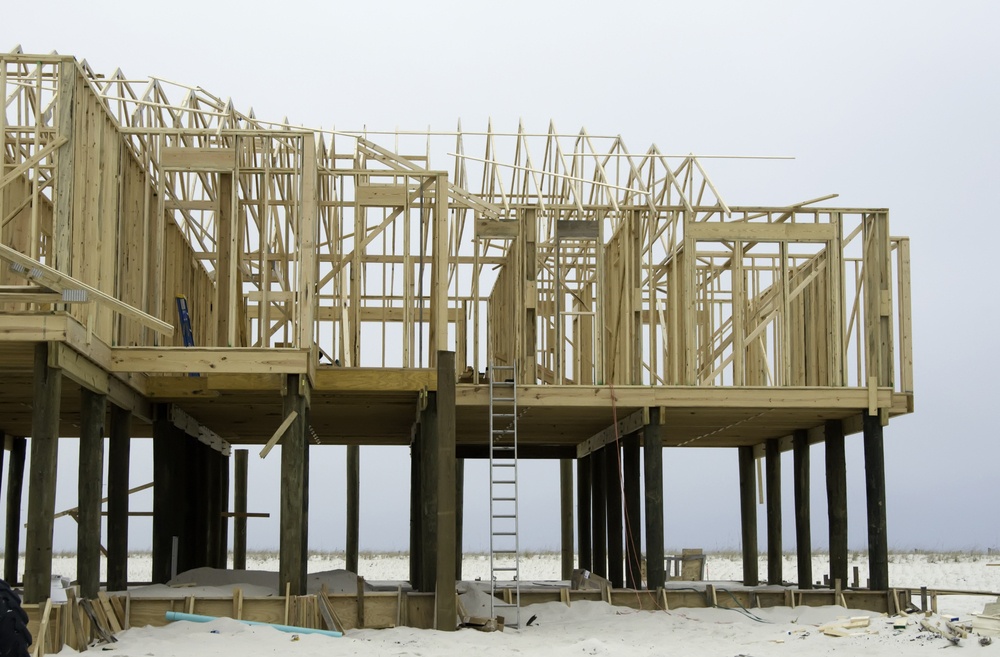 The current labor shortage
In June of this year, there were an estimated 225,000 open construction positions nationally, an increase of nearly a third from 2016. And at no other time is the country's shortage of construction labor more painfully obvious than in the aftermath of a devastating hurricane.
As a result, if you plan on bidding for recovery-related projects, you can expect to pay even higher wages than usual in order to attract the necessary labor. Average industry wages now exceed $30/hr. That may also apply for unrelated projects in other parts of the country, as a large number of trades workers will likely migrate to recovery-related work.
Rebuilding lives

One of the most rewarding benefits of working in trades like electrical, HVAC, plumbing, roofing and construction is that you can see the difference your work makes everyday. The trades are always valuable, even in times of peace and prosperity. However, it is in times of crisis and tragedy when the value of these skills is particularly appreciated.