With all the buzz about smartphones and apps these days, it's easy to lose sight of the fact that there are still an estimated 90 million people in the U.S. using feature phones (non-smartphones). How can employers use today's cloud based employee location and time tracking solutions when half their employees don't have smartphones?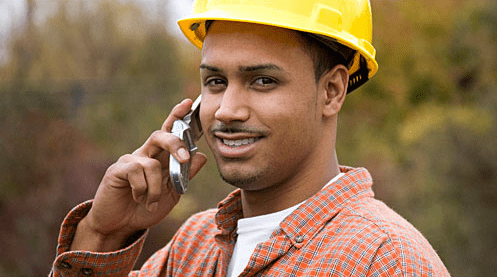 With Timesheet Mobile's Integrated Voice Response (IVR), employees can dial a toll free number and follow the voice prompts to punch in and punch out, and enter their customer and job information. This data, along with their GPS location, is immediately available on their employers web-based account, allowing managers to map remote employee's location and quickly run payroll and job costing reports.
Flip phones are more prevalent in industries such as construction, electrical and mechanical trades, security, home health, property management and oil and gas field services – where the mobile workforce is less likely to upgrade to expensive and fragile smartphones. Over time, these employees will upgrade and have access to the free Timesheet Mobile smartphone app for iPhone and Android. Even then, our IVR system serves as a reliable backup should a smartphone user need another option.

We realize employee hours and locations need to be captured today, using the mobile devices workers have in their hands now.
provides an easy to use, secure and reliable mobile phone time clock solution for employees with any phone.