Hiring season can be stressful, no matter what positions you're seeking to fill. A new hire represents a great opportunity as well as a potential risk. So how do you minimize the risk and maximize the chance that the candidate you hire will add value?
Start off on the right foot by putting into place a job application process that teaches you as much as possible about the candidate's capabilities and personality. That may sound obvious, but many employers let formalities and process distract them from these core principles. Here are a few guidelines to ensure you hire the right candidate.
Create a clear and detailed job description
Ditch the buzzwords and vague employment terminology and use the job posting to tell potential candidates exactly what they will be doing. Let's say you're looking for a communications executive. Sure, you could use a vague sentence such as, "Seeking a dynamic individual to streamline corporate messaging across multiple platforms to a wide audience." But it's better to give them the details from the start in a more engaging manner, such as, "We're looking for a strong writer to compose interesting, easy-to-read blogs, tweets and Facebook posts to draw attention to our company's products and services."
Post the job widely
Make the posting as easy-to-find as possible. For starters, place a "jobs" section prominently on the company website. Unless you're running a large, multinational corporation with hundreds of job openings, there's no reason to add an elaborate search function. Just list the available jobs and their description, one after another.
The company website isn't nearly enough, however. Spread the word on social media. Invite people to apply with a simple tweet or post on Facebook and LinkedIn. You should also scour industry job sites to see if there are other inexpensive ways for potential new hires to see the job ad.
Make it easy to apply
Consider what you're looking for in the first step of the interview process. What factors will you be considering when selecting who will make it to the next step? Don't ask an applicant to provide a bunch of information that won't factor into the decision. Lengthy applications, rather than weeding out unmotivated candidates, have been shown to turn off good prospective employees.
Allow the candidates to submit an application quickly via email, with clear instructions on who to contact and what details are required. Additionally, if you're open to recruiting remote or freelance candidates, make it as easy as possible for candidates to interview virtually, including by phone or video chat. Fortunately, there are many tools available today – Skype, Google Hangouts and other systems – that make conference calls a cinch.
Check social media profiles
Today, our digital footprint continues to become broader than ever. Besides a background check, it's easy to do a quick Google search on the candidate's name to see what appears. This should include the person's social media profiles, which can give you a key way to find out more about the person beyond the credentials.
While it's legally risky to factor someone's social media activity into your hiring decisions, it does help to paint a picture about the individual. In some cases, social media can also be used as a skills assessment, especially if a candidate has professional blog posts or portfolio work.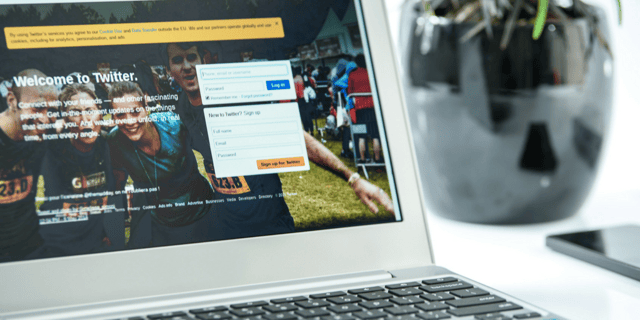 Assess the interview process
A study found that 46 percent of newly-hired employees will fail within 18 months, while only 19 percent will achieve unequivocal success. Yet technical skills were not the primary reason why new hires fail – rather, poor interpersonal skills dominate the list, flaws which could have been prevented during the interview process.
For employees who will be part of the interview process – managers, HR, yourself – make sure that everyone can ask questions not only relating to the candidate's technical capabilities, but also their ability for coachability, emotional intelligence, motivation and temperament, which are critical to a successful hire. It's worth investing the time to sit down as a team to figure out what questions to ask ahead of any interview.
Evaluate engagement levels
What does the employee know about the company and, more importantly, what do they want to know about it? Use the interview process to ask someone a slew of questions and don't forget that it is a two-way street.
Is the person you're talking to displaying genuine curiosity about what they will be doing in their job? Are they asking a lot of questions about your company, its culture, the team, and other aspects of work? The level of engagement is a good indicator of whether they're interested in making an impact rather than collecting a paycheck.
Whatever you do…
When it comes to hiring, don't take shortcuts. It's one of the most important ongoing tasks as a business leader, and while it's not easy, it's a vital process that will leave significant financial and reputational consequences if you make a bad hire.
Taking the time to find the right person who is technically capable, a good fit for the company and enthusiastic about their role is important. By investing in writing a clear job description, simplifying the application process and asking the right questions, these simple steps can make a significant difference in finding top talent.