We are thrilled to announce that one of the most commonly requested features for improving mobile workforce management is now functional. Workgroup Punch (aka Crew Punch) allows managers to clock their workers in and out either individually, or as a group, at one or more customer or job locations. If workers forget their mobile phone, or for those who don't have one, this tool allows managers to get them on the clock without delay.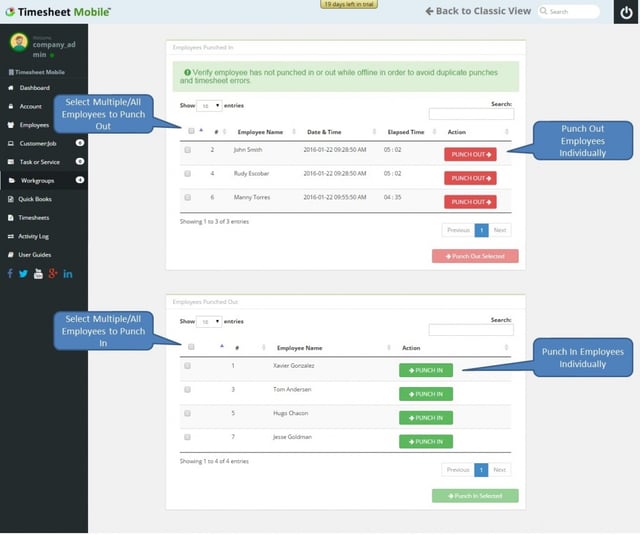 Workgroup Punch also lends itself to being set up on a tablet – which becomes a "kiosk" – where workers can easily log in and out without having to reach for their cell phones. This feature is quite valuable to landscapers, construction, cleaning, and janitorial companies. In fact, virtually any company, with managers at job sites, needing a quick and simple way to automate their timesheet process will benefit from this option.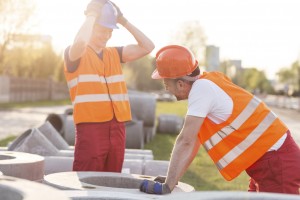 Construction Business Owner points out how improving field productivity can lead to significant savings for your company. In fact, they estimate that the average construction field crew wastes approximately two to four hours per day. Keeping crews on task is crucial to the bottom line.
In addition to Workgroup Punch, our mobile workforce management solution allows for automating tasks and accurate geofencing location services. On deck is a scheduling system that will work in conjunction with our exclusive Punch Prompt® alerts, as well as a mobile To Do List, allowing group text communications within our employee tracking app. Full integration with Quickbooks and Quickbooks Online, as well as export to Sage and ADP, improves efficiency and simplifies payroll.
Utilizing technology to improve mobile workforce management is a saavy move. Get started with a FREE trial now.