Simplify the task of employee time management ...
Master Scheduling here.
Our exciting new feature: Scheduling is now LIVE on the dashboard.
Select Scheduling to drag and drop customers/jobs directly into your employee calendar. Here, you have the option to schedule up to 3 days at a time, which can be particularly helpful when looking at overnight shift hours.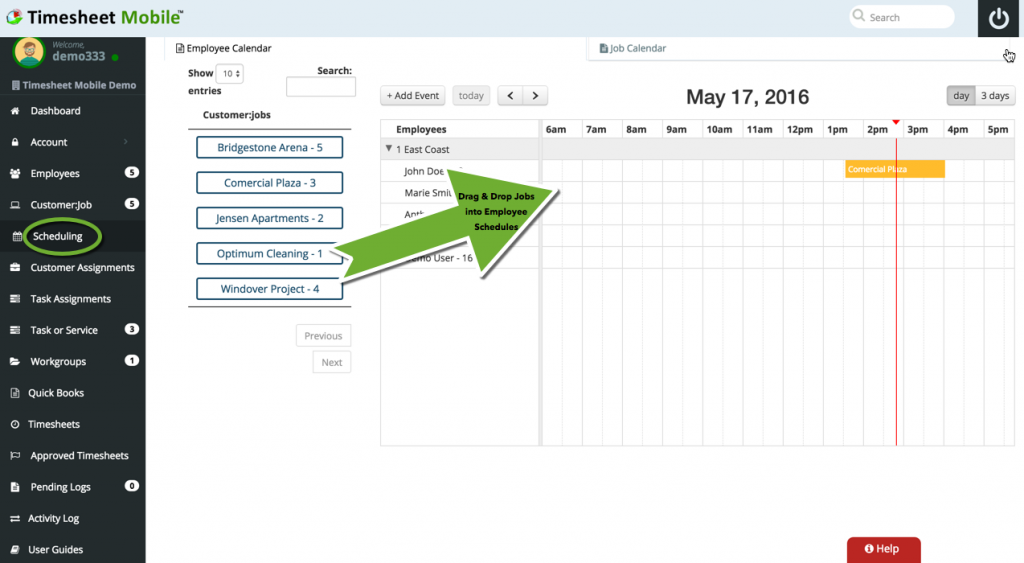 Click Job Calendar to reverse the view and schedule further into the week.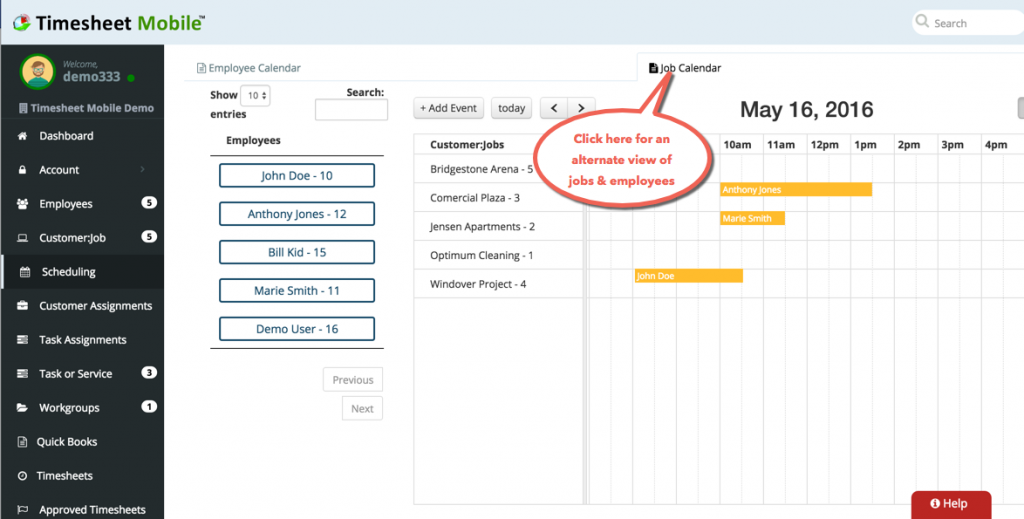 Add Event allows you to create a recurring job within an employee's schedule.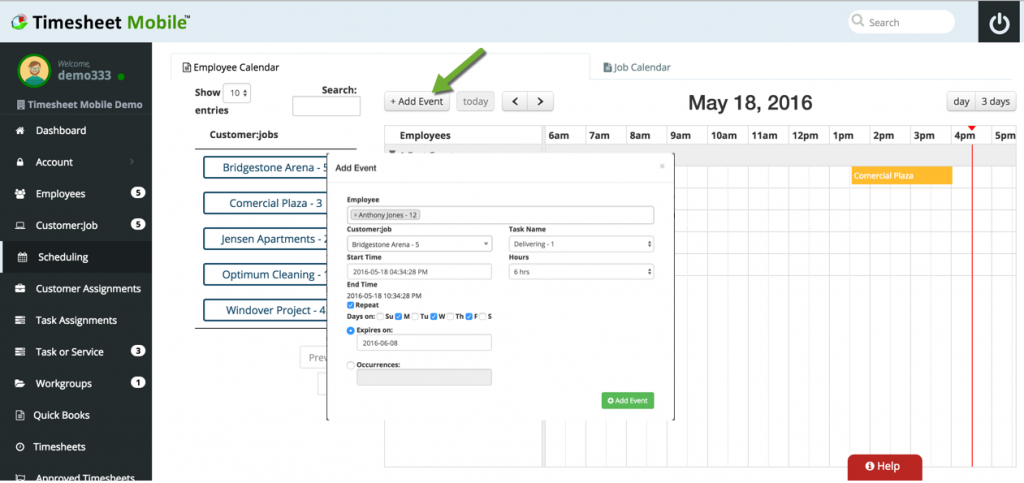 On the smartphone app, employees can view their schedule and will get reminders to punch in and out for their scheduled shifts.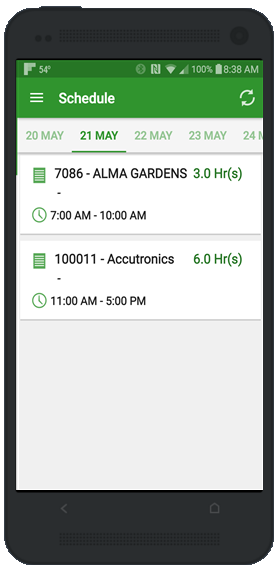 Users have the option of entering Employee and Customer:Job information via the corresponding control panels on the dashboard or by using our new Scheduling feature.