Technology spurs change in virtually every industry, and the healthcare sector is no exception. In fact, patients are witnessing the digital conversion from the moment they enter a Doctor's waiting room. The iPad has replaced the clipboard and the laptop has replaced the file folder. That said, bedside manner is perhaps the one thing that cannot be automated.
The basic need for personal connection may be precisely why healthcare job growth is job growth is booming. Accoring to Humana president and CEO Bruce Broussard, "People will always seek and value the personal touch and empathy from the providers and caregivers who know them best. Some interactions simply can't be quantified, such as the trusted, personal relationship that a physician builds with a patient ..."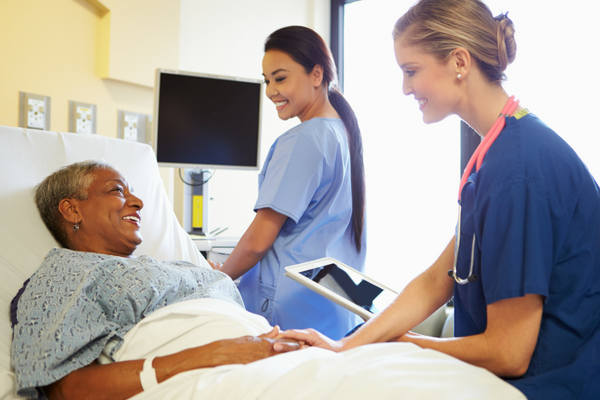 As telehealth services gain momentum, with workers conducting virtual visits with patients 24/7 from any location, freelance healthcare workers are also in high demand. In fact, over the next five years, this liquid workforce will make up nearly half of all healthcare workers.

Whether these busy mobile employees are hosting video appointments in their living room or commuting to in-home hospice or PT sessions, one thing is for sure – there is no time to waste filling out timesheets or using a manual punch clock.

Timesheet Mobile was created to provide essential time and location tracking for on the clock employees. Users gain access to our free timesheet app, included in the monthly service fee. Implementing an online employee time tracking system automates the timekeeping process and lets your team get back to what they do best.