It's mid January, and as the Holiday decorations come down, so does the snow. Even the South is feeling the impact. Nashville schools are closed today, as slippery and hazardous roads pose major delays.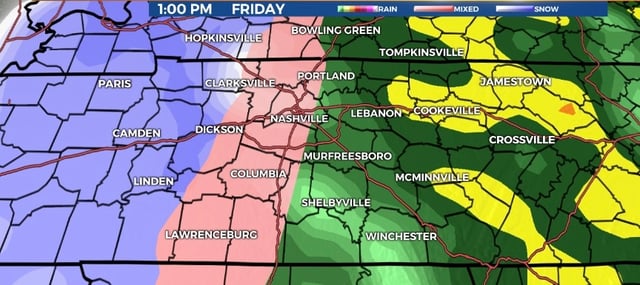 While Southerners won't see enough snow in their driveway to call for help, residents in cold weather climates are likely making calls to have it hauled away.
Since weather is unpredictable and, as a result, profitability is up and down, snow removal companies must be prudent to stay afloat from year to year. Using a mobile time tracking system for snow removal management is a smart solution that will pay for itself and guarantee a leg up on competing businesses.

Get on the grid
Before deploying their workforce, managers using Timesheet Mobile can utilize our comprehensive scheduling system to enter in customers and jobs. Workers can view their schedule on their smartphone app and receive reminders to punch in and out for their scheduled shifts.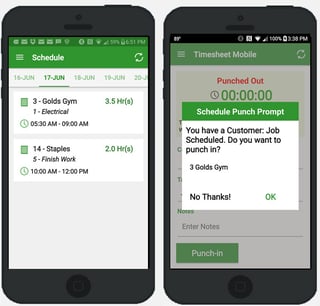 Map it out
With best-in-class geofencing, managers will never wonder about the whereabouts of their contracted employees. Geofences can be easily created around parking lots, residences and various client locations. When approaching these jobsites, workers will then receive our exclusive Punch Prompt® alerts on their smartphone app – asking if they'd like to punch in.
Stay safe
Traveling in inclement weather poses a risk for both passengers and those working to clear their paths. Along with GPS-enabled geofencing that provides a real-time view of workers in the field, Timesheet Mobile's Check Point feature provides another safeguard. Smartphone and flip phone users can quickly update their location information without having to log in or out of a job.
Keep in touch
Got customers waiting to get a driveway plowed or a business needing walkways cleared? Don't make them wonder if and when you're on the way. Poor communication is the quickest way to lose a job. When managers know – with pinpoint accuracy – where their crews are, they can easily update clients and keep schedules intact. Timesheet Mobile also cuts down on communcation errors within the company. Our system tracks time, tasks and mileage and with our Timesheet Approvals feature, users can view regular and overtime shifts in real time daily and weekly reports – right on their smartphone.
Ready to weather the storm
You can't control Mother Nature, but by using mobile time tracking for snow removal management, you can get a grasp on your seasonal business and mobile employees before the next blizzard hits. Get set up with a
and explore all that we have to offer for an entire month. Let it snow!